Specialist Pain Medicine Physician
Specialist Anaesthetist
MBBS,FFARCSI, FANZCA, FFPMANZCA
Dr Moore is a medical leader in his private practice in the provision of comprehensive individualised patient care, including assessment of the role of pain related medications, physical therapies, psychological assessment and support as well as being a leading expert in interventional spinal therapies including radiofrequency ablations, steroid injections, spinal cord stimulation and intrathecal drug therapy. Dr Moore continues an active interest in research and education and continues his leadership role through the Faculty of Pain Medicine, particularly in advancing the standards, training and endorsement of expertise in the performance of procedures in pain medicine in Australia and New Zealand.
Innovator and Leader in the Private Practice of Pain Medicine
Dr Moore has been a pioneer in the delivery of pain medicine in private practice for more than 20 years.
Since 2001 he has founded, with Dr Jim O'Callaghan private pain clinics, including Axxon Pain Medicine, Pain Logic and Canossa Day Surgery Centre. Axxon Pain Medicine became the inaugural non-public hospital based, accredited training centre for the Faculty of Pain Medicine in private practice in Australia and New Zealand.
Dr Moore was co-founder of BackSpace integrated physical rehabilitation and pain medicine centre along with his field-leading colleagues, Dr Paul Licina, orthopaedic spinal surgeon (SpinePlus) and Mr Stephen Boyd, physiotherapist.
Together with their experienced and dedicated team, Dr Moore and Dr O'Callaghan continue to develop and expand the expertise and services at Axxon Pain Medicine as one of the leading private pain centres in Australia.
Through his practice, Dr Moore continues his focus on training and mentoring aspiring pain specialists through the stages of obtaining their pain fellowship and becoming fully equipped, competent and respected specialists.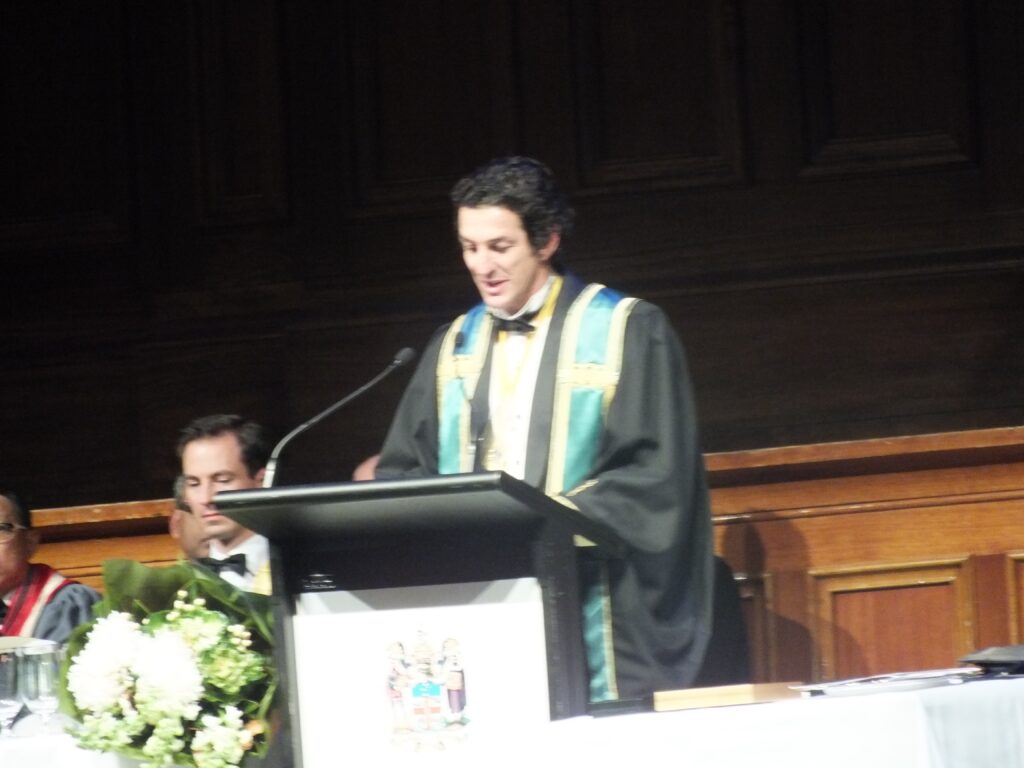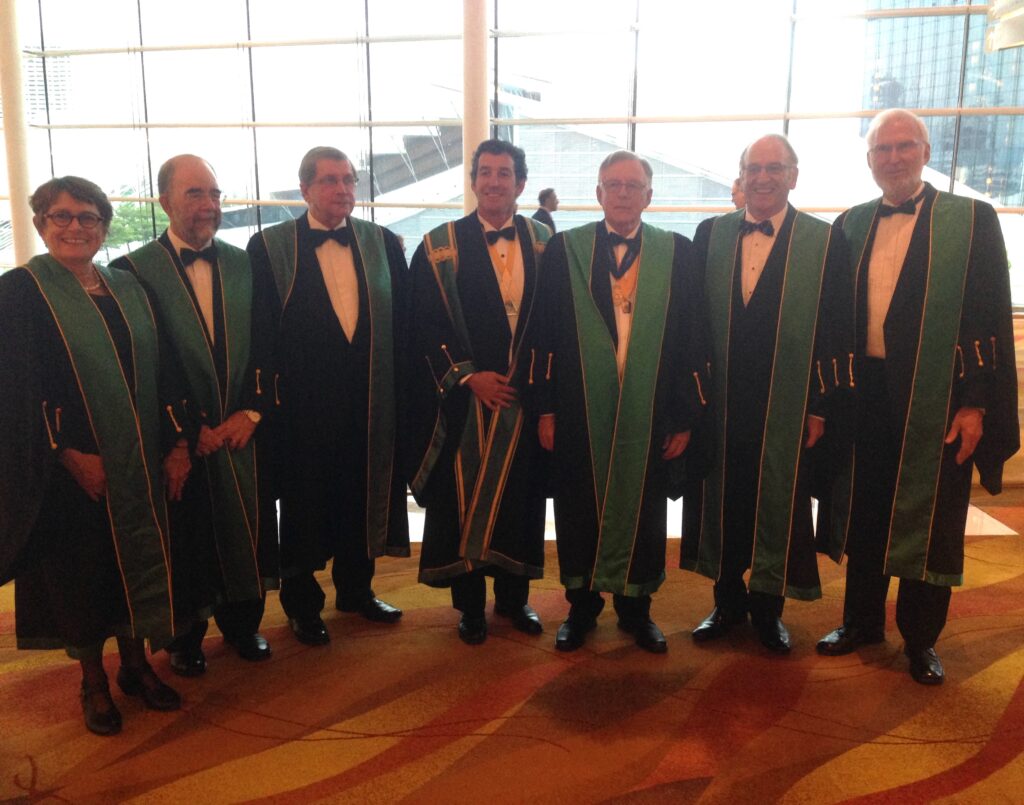 Dr Moore's dedication to the FPM of the Australian and New Zealand College of Anaesthetists dates back to the year of its origin in 1999. Dr Moore was among the very first graduates to obtain fellowship of the faculty through training and examination in 2000.
Dr Moore was elected to the board of FPM in 2005 through to 2017 after serving the maximum permissible four by three-year elected terms. Dr Moore was Dean of the faculty from 2012 to 2014 and also served on the governing Council of the Australian and New Zealand College of Anaesthetists from 2012 to 2014.
During his time on the Board and Council of FPM and ANZCA Dr Moore has played a pivotal role in shaping the study, practice and politics of pain medicine in Australia, New Zealand, Singapore and Hong Kong. Dr Moore has served on many pivotal committees of the Faculty of Pain Medicine including the training unit accreditation committee overseeing expansion and quality of accredited hospitals in Australia, New Zealand, Hong Kong and Singapore from 2006 to 2012. Dr Moore was instrumental in pioneering the concept of a two-tier accreditation system for training hospitals to allow for utilisation of diverse and specialist centres.
Throughout his tenure of clinical leadership via the Faculty of Pain Medicine ,Dr Moore has remained an advocate and leader in establishing training and advanced standards in the practice of procedures relating to pain medicine.  Axxon Pain Medicine is recognised throughout Australia and New Zealand as a centre of excellence in the performance of procedures and the care of patients in this field.  Dr Moore remains active in the faculty committees defining the standards and endorsing the quality of expertise in the practice of procedures in Pain Medicine across Australia and New Zealand.
Opioid Calculator Mobile Phone App
Dr Moore led the Faculty of Pain Medicine's development of a mobile phone app to assist clinicians in approximating equianalgesic doses of different combinations of opioids in research and clinical practice. In the year of launch in 2015 the app was honoured as being in the top five medical apps released in the world that year. In its first five years of use, the app was downloaded by over 100,000 users worldwide and had over one million episodes of use.
The app developed primarily by Dr Moore remains an essential clinical tool for doctors worldwide
Better Pain Management Online Pain Education
Dr More conceived and led the Faculty of Pain Medicine's development of twelve hours of online pain management education for medical specialists, GPs, medical students and allied health professionals. Dr Moore oversaw a multidisciplinary development team supported by funding from the Australian Federal Government, BUPA Health Foundation and pharmaceutical companies, Janssen Cilag and Pfizer.
The Better Pain Management online education program remains one of the essential educational offerings of the Faculty of Pain Medicine through Australia and New Zealand.
Pain Medicine in Hong Kong and Singapore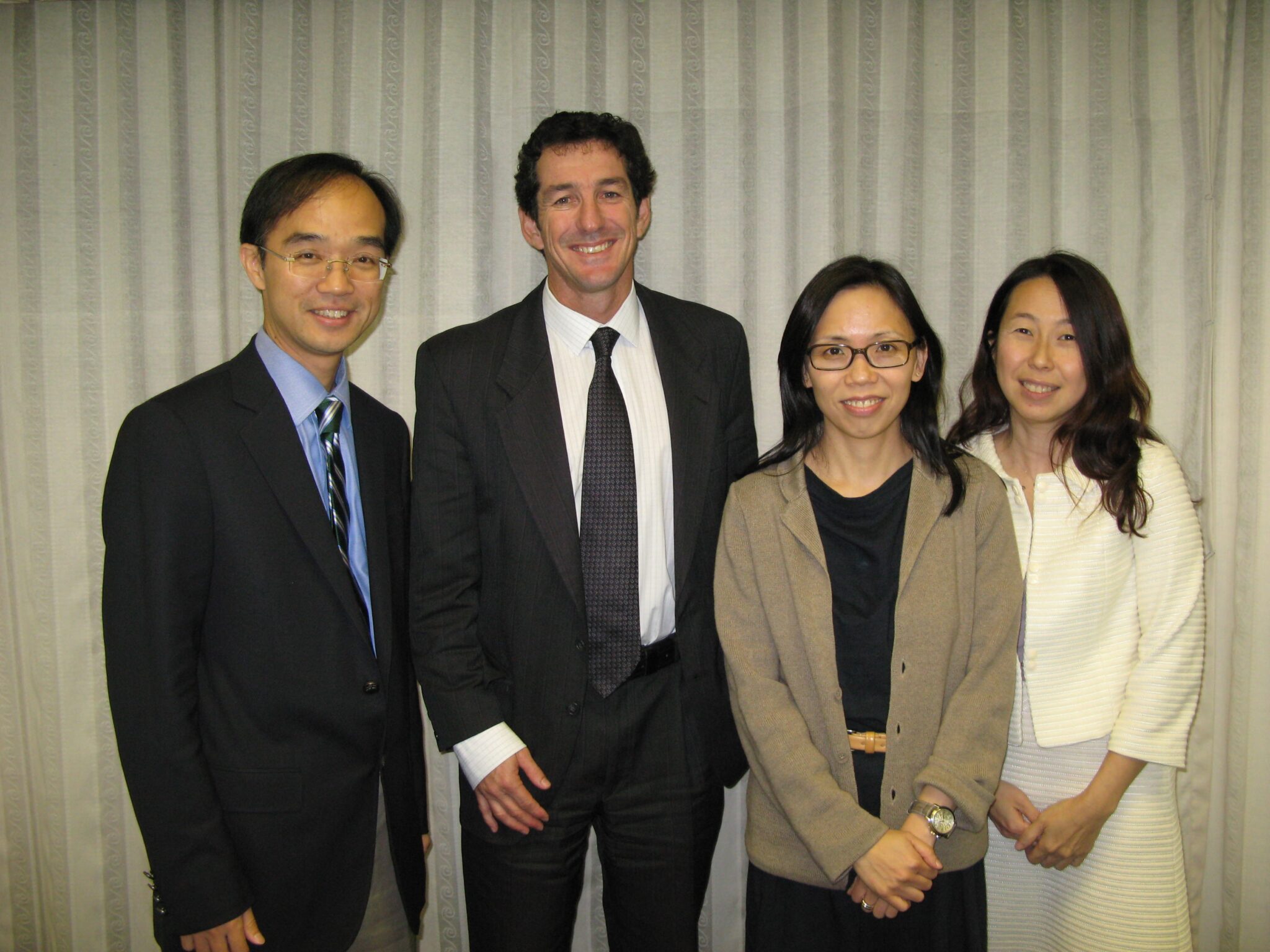 Dr Moore has a career-long association with the institutions of pain medicine in these neighbouring countries.
Dr Moore has overseen accreditation of pain medicine training hospitals in Hong Kong and New Zealand, and has addressed scientific meetings and hospital departments on numerous occasions over many years. Dr Moore has continued to support the development, advancement and international co-operation of the governing pain medicine institution across these countries.
Dr Moore has consulted for the Hong Kong Health Authority and holds an Honorary Associate Professor position in Anaesthesia and Pain Medicine at the University of Hong Kong.
Dr Moore has had a career-long dedication to research, education and the advancement of pain medicine as a specialty.
His specialty studies were significant for research presentation and awards throughout Europe (Oolu, Finland, Waterford Ireland and Dublin Ireland) during his three-year tenure of training at St Vincent's University Hospital, Dublin, Holles Street National Maternity Hospital, Dublin, and Beaumont Hospital, Dublin. His research interests have continued through his association with University of Queensland since his return to Australia in 1999.
Dr Moore has had a long-standing academic association with the University of Queensland in teaching and research since 1999. An associate professor since 2008, he has been involved with the School of Pharmacy, TetraQ, Integrated Centre for Preclinical Drug Development and the School of Medicine.
He has been an active teacher, mentor and researcher including supervision and assessment of PhD and honours studies.
Chief Scientific Convener of the Faculty of Pain Medicine Spring Meetings
Dr Moore, along with Associate Prof Leigh Atkinson, neurosurgeon, were the initial proponents and inaugural scientific conveners of the Faculty of Pain Medicine's Spring Scientific meeting.
The Spring meeting has thrived over time to become a pivotal scientific event on the calendar of Australian and New Zealand pain specialists. Dr Moore was chief scientific convener of four of the twelve faculty spring meetings.
Australian Pain Relief Association
Dr Moore has an ongoing long-standing director's position on the board of the charitable organisation Australian Pain Relief Association (APRA).
APRA funding supports the advancement of the study of pain medicine through the sponsorship of PhD scholarships, attendance at pain meetings and prizes for students encouraging research in this field. Through his role on the board Dr Moore contributes to the oversight of strategic decision making, fundraising and governance in the distribution of charitable funding.