Our Team of Pain Management Specialists
Specialist Pain Medicine Physician
Specialist Anaesthetist
MBBS, FANZCA, FFPMANZCA
Dr O'Callaghan is the most experienced Pain Medicine Specialist in Queensland. He has received the "Distinguished Member Award" from the Australian Pain Society. He pioneered interventional pain techniques in Queensland and has been performing advanced techniques such as radiofrequency neurotomy and spinal cord stimulation for over 30 years.
Dr O'Callaghan continues to be involved in teaching medical students, junior doctors, general practitioners and pain medicine trainees, the basic principles of managing chronic pain, the correct use of medications, and how to correctly perform interventional techniques for someone who is suffering severe chronic pain.
Dr O'Callaghan initially trained in Australia as a Specialist Anaesthetist, before becoming a founding member of the Faculty of Pain Medicine, and a Pain Medicine Specialist. He has been on the Regional Committee of the College of Anaesthetists, the Cancer Council Queensland, the Australian Pain Society and the Australian Resuscitation Council. He has numerous publications to his name and has been an invited speaker at many medical meetings.
Specialist Pain Medicine Physician
Specialist Anaesthetist
MBBS,FFARCSI, FANZCA, FFPMANZCA
Dr Brendan Moore is a Specialist Pain Medicine Physician and Anaesthetist whose career approaches two decades as an innovator, teacher and clinical leader in this field.
Dr Moore has been a pivotal influence in the leadership of the Faculty of Pain Medicine and College of Anaesthetists in Australia and New Zealand since 2005.Dr Moore was on the board of directors of the Faculty of Pain Medicine from 2005 to 2017 and Council Director of ANZCA from 2012 to 2014.
Dr Moore was dean of the Faculty of Pain Medicine from 2012 to 2014. Dr Moore has honorary and adjunct associate professor positions at University of Queensland and University of Hong Kong in recognition of his long-standing contributions to research, training and advancement of pain medicine.
Pain Medicine Specialist
Rehabilitation Physician
MBBS,BVSC, FAFRM, FFPMANZCA
Dr Benjamin Manion is an Australian certified Pain medicine physician and Rehabilitation physician. He is on the Queensland Board of the Faculty of Pain Medicine, and is actively involved in research furthering knowledge in the specialty. He has a number of presentations at national level meetings on the management of chronic pain, and publications in international journals. Dr Manion is Australian trained through the University of Queensland.
He has expertise in variety of rehabilitation areas, and has special interests in post surgical rehabilitation, interventional pain medicine and the evolving nature and management of chronic pain. In addition to his hospital work, he has been the chief medical officer for a number of international sporting events for more than a decade. He has acted as advisor to state authorities on formation of health protocols for sporting events, and is now involved in this at an international level. He prides himself on progressive, compassionate care.
Psychologist, BA SOC SCI (PSYCH)
POST GRAD DIP PROF, PSYCHOLOGY
ASSOC MAPS
Elena is a qualified Psychologist with over 20 years of field experience. Prior to joining Axxon Pain Medicine, Elena consulted to law firms specializing in the criminal justice system and family disputes. She performed assessments, facilitated mediations and wrote reports for the Australian Courts regarding criminal, family, and civil compensation matters. Previously Elena worked extensively in occupational rehabilitation, promoting health and wellbeing for clients from many differing orientations ranging from the military, corporate, resources, sporting and employment sectors.
Her style is objective, open and collaborative and makes full use of her experience in cognitive behavioural therapy (CBT) one of the current leading psychological interventions, but she also utilizes mindfulness, and acceptance and commitment therapy to facilitate desired outcomes.
Dr Konara Sunethra Samarakoon​
Specialist Pain Medicine Physician
Specialist Anaesthetist 
MBBS,FANZCA, FFPMANZCA
Dr Konara Sunethra Samarakoon is a Pain Medicine Specialist and Specialist Anaesthetist who uses a compassionate and multidisciplinary approach for the care of her patients. She has special interest in persistent post surgical pain, neuropathic pain, pelvic pain, and pain associated with burns and orthopaedic trauma, with relevant interventional techniques emphasising the importance of functional restoration.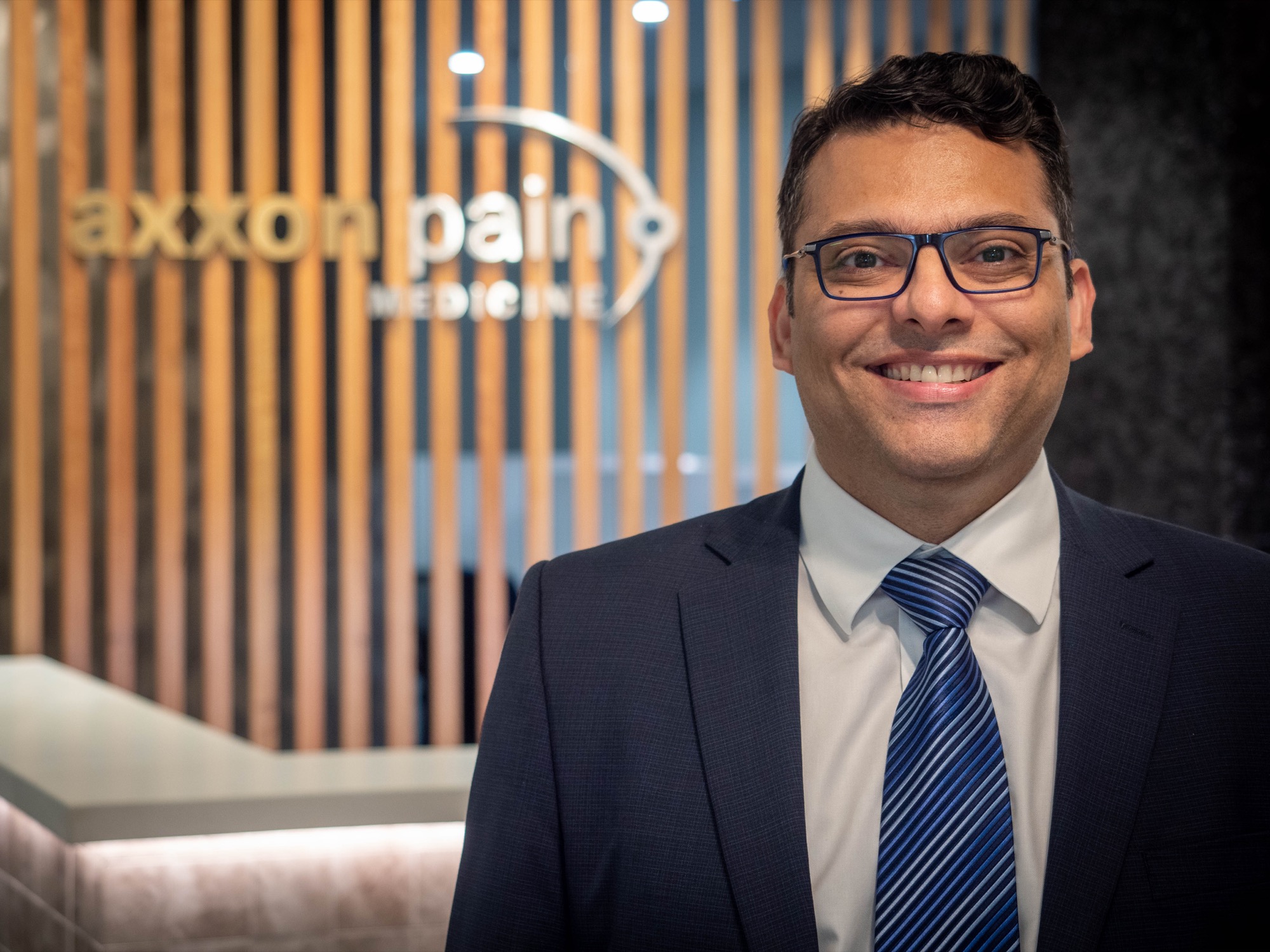 Specialist Pain Medicine Physician
MBBS MSc FRACGP EDPM FFPMANZCA
Dr Sami Ahmad is a Specialist Pain Medicine Physician with experience in both Public and Private practice.
Dr Sami has special interest in musculoskeletal aspect of pain and has been utilising Biologics to manage chronic debilitating conditions like osteoarthritis. He has incorporated Point of Care Ultrasound (POCUS) in his practice to achieve accurate diagnosis and precision targeted guidance of the Orthbiologics injections.
He shows compassion and understanding towards all of his patients. Dr Sami is held in high regard for his attentiveness and concern in achieving the best outcome for his patients.
Specialist Pain Medicine Physician
MD FRACGP FFPMANZCA
Dr Navid Amirabadi is an Australian trained and certified Specialist Pain Medicine Physician. Dr Amirabadi is actively involved in training other doctors and other health professionals as a medical instructor at the Mater Education Centre and has been regularly speaking and teaching at medical events and courses around Australia in the areas of Pain Medicine, emergency medicine and palliative medicine over the decade.
Dr Amirabadi can help with all areas of sub-acute and chronic pain, with a special interest in work-related injuries, facial and neck pain, headaches, spinal pain, post-traumatic and post surgical and cancer-related pain.
Dr Amirabadi is competent yet very compassionate and attentive with his patients. Dr Amirabadi believes that each patient is unique and the therapeutic options should therefore be specific to the person. He is an advocate for using latest technologies including spinal cord and peripheral stimulators and targeted delivery instruments to improve the quality of life of his patients.
Rehabilitation Physician
MBBS BSC FAFRM
Dr Amrita Prasad studied Medicine at Griffith University in Queensland, graduating in 2010. She has trained in Rehabilitation Medicine and has worked at a number of major hospitals in Brisbane. Dr Prasad commenced training in Pain Medicine at The Princess Alexandra Hospital and St Vincent's Private Hospital and joined Axxon as an Interventional Pain Fellow in 2020.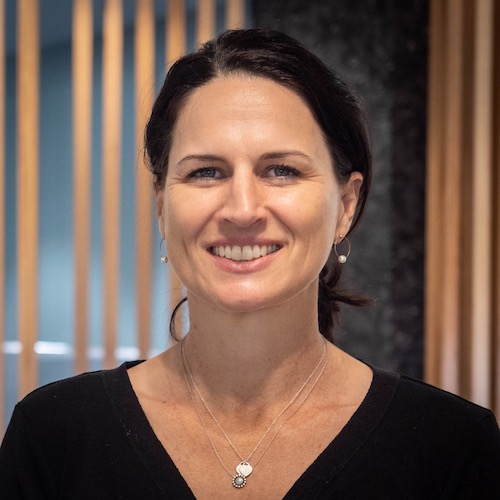 Coordinating Clinical Nurse
Lindsay Hill is the coordinating clinical nurse within the experienced team at Axxon Pain Medicine and the Brisbane Private Hospital. Since joining the Axxon Pain Medicine team, Lindsay has developed a special interest in interventional pain management and neuromodulation. Lindsay is integral to the team approach at Axxon Pain Medicine, liaising with patients, coordinating care plans, providing support and is making the patients experience of care at Axxon Pain Medicine and Brisbane Private Hospital seamless and second to none.
The Axxon Pain Medicine Team
From left to right: Claire, Trevor, Joanne, Pip, Kylie and Lindsay.